---

Open Auditions for Chitty Chitty Bang Bang Jr. Saturday, January 19, 2019 at 2:00 pm and Sunday, January 20, 2019 at 2:00 pmIn the Pottsville Senior Center, 201 N Centre St PottsvilleAuditions are open to school aged children elementary school through high school. You need only attend one date of the auditions.If you are interested and cannot make either of these dates please send us a message.Show dates May 17-19, 2019 at the Majestic Theater, Pottsville.Please visit agosc.org for more information regarding fees etc.
---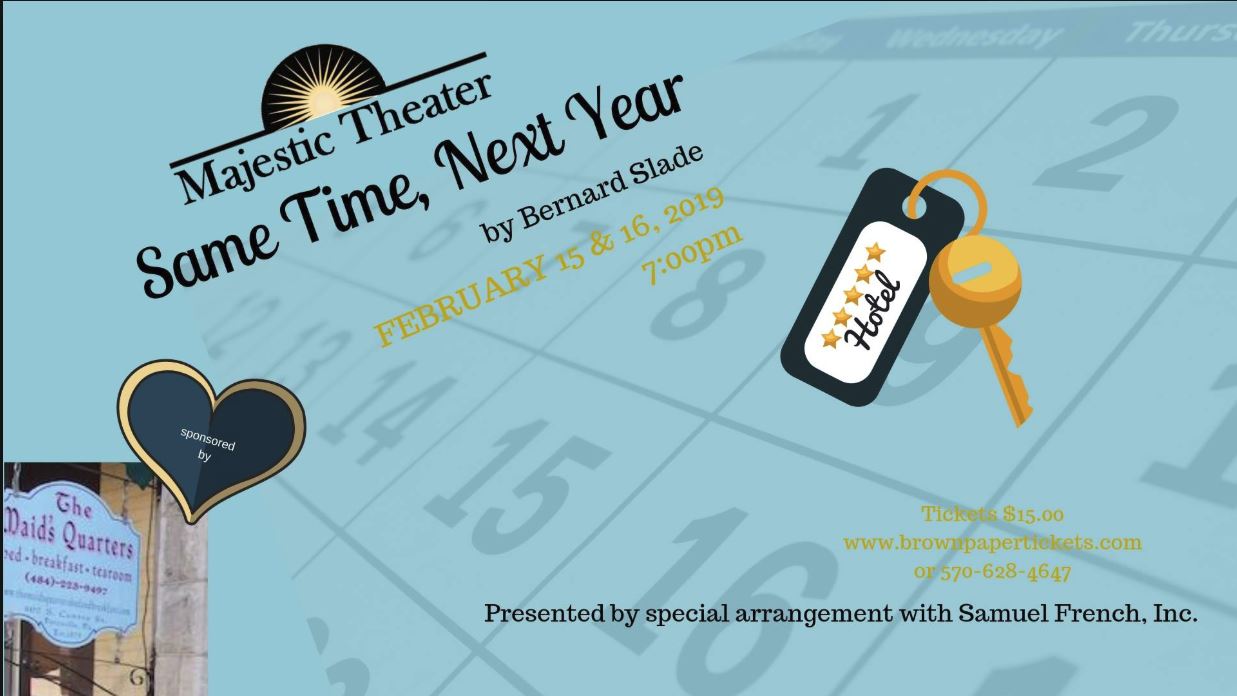 This romantic comedy is sponsored by The Maid's Quarters, Bed & Breakfast and Tearoom
402 South Centre St Pottsville PA 17901, (484)223-9497
---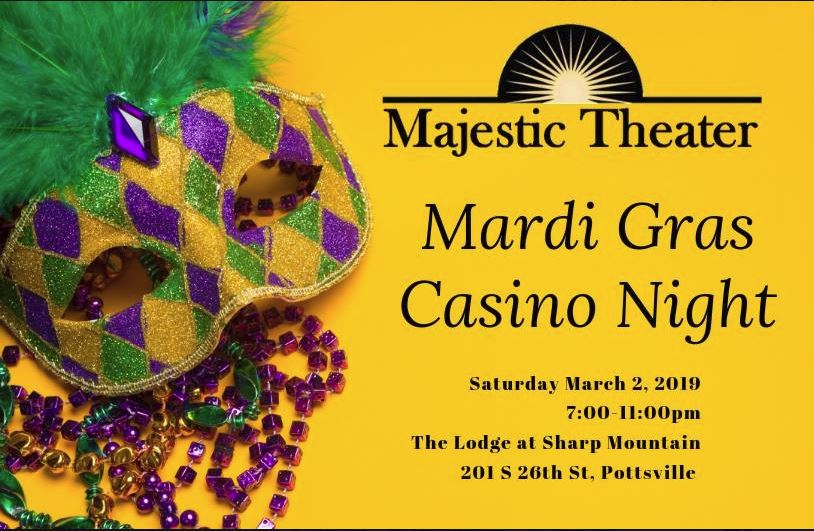 We are holding a Casino Night to raise money to continue the renovations at the theater!
Tickets are $30.00 and include a coupon for a free drink and poker chips.
Chips will be turned in at the end of the night for raffle tickets for the Chinese Auction.
Tickets can be purchased at www.majesticmardigras.brownpapertickets.com or by calling 570-628-4647.
Checks can be mailed to 1 S 2nd Street, Pottsville, PA 17901. Lite Bar Menu is available. Cash bar.
---
---
To book an event at the Majestic Theater please call 570-628-2833
Theater rentals are available for free entry events or private parties only.
Rentals are $225 per 3 hours, $75 per hour after that; price includes technician and cleanup.
Ticketed events receive 50% of net proceeds (minus $100 non-refundable deposit) for productions at the Majestic Theater.